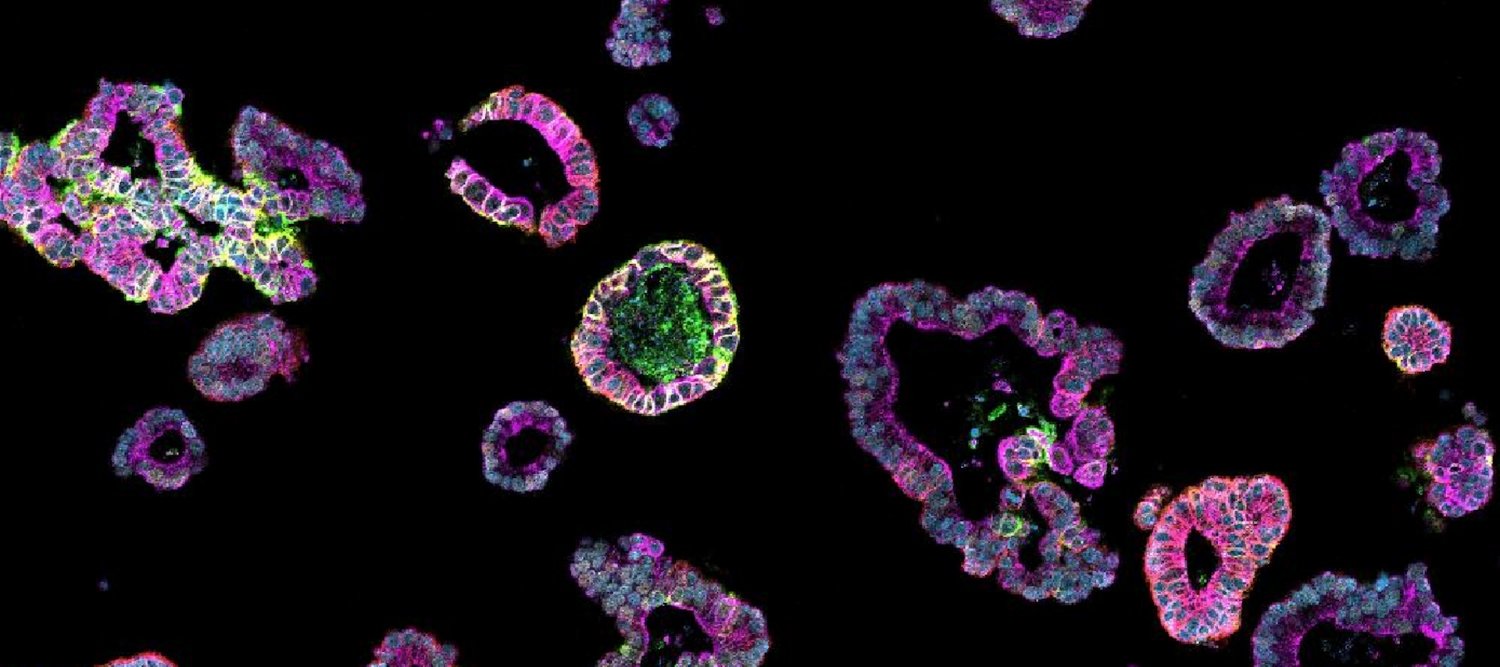 Senior Associate, Roche Cell and Organoid Biorepository
Basel, Switzerland
The position
In Roche's Pharmaceutical Research and Early Development organisation (pRED), we make transformative medicines for patients in order to tackle some of the world's toughest unmet healthcare needs. At pRED, we are united by our mission to transform science into medicines. Together, we create a culture defined by curiosity, responsibility and humility, where our talented people are empowered and inspired to bring forward extraordinary life-changing innovation at speed.
You will join Roche's Institute of Human Biology (IHB), an organisation within pRED whose goal is to harness and advance the use of human model systems in drug discovery and development, as well as personalised medicine. Our interdisciplinary research bridges academic and pharmaceutical research, connecting biologists, engineers, and data scientists.
We partner and collaborate with leading scientific institutions worldwide to tackle grand challenges by assembling, funding, and leading interdisciplinary teams of experts to work on highly ambitious and complex scientific questions.
Job mission
We are offering an outstanding opportunity for an experienced associate to contribute to our mission to disrupt the traditional drug discovery process by advancing more predictive human model systems. You will be responsible for all aspects of our cell line biorepository and contribute to the expansion and build up of capabilities for tissue and organoid biobanking. You will work in close collaboration with multidisciplinary experts to establish the workflow for tissue sourcing, organoid expansion, banking, molecular profiling and documentation.
Your impact
Support the establishment of tissue and organoid biobanking in collaboration with a multidisciplinary team of organoid experts to enable Roche's IHB capability.
Acquisition, processing and storage of cell lines, tissues and organoids, quality control, molecular profiling and inventory management of the Roche pRED Biorepository.
Ensuring legal compliance regarding cell line, tissue and organoid usage and the sharing of cells and organoids with external partners.
Establish a network of internal and external experts and stakeholders to ensure continuous innovation and improvement of our laboratory and informatics workflow.
Maintain inventory of cell culture consumables and supplies.
Your profile
You thrive in a dynamic, inclusive environment which gives you full accountability for your own contributions and development. You are resourceful and flexible in problem solving and in working in a collaborative and inclusive manner. Furthermore, you are dedicated to establishing a culture of mutual support, cross-training, continuous learning and self-organization to meet project and functional goals.
You have a university degree, preferably BSc or MSc, in biology or a life science discipline or equivalent professional experience in stem cell biology or tissue bioengineering.
You have experience and deep knowledge of cell culture and organoid techniques including quality control and documentation.
You have demonstrated the ability to navigate in a matrix environment to effectively influence, lead, advise, or consult experts to jointly move projects forward.
Temporary position for 2 years.
Our commitment
Roche commits to recognising talent and aptitude. We prioritize encouraging and supporting our employees in their personal journeys by providing a safe, creative space to help them reflect, make decisions and grow in their career. We are confident that we find the most innovative solutions by gaining different perspectives, asking and answering hard questions, and challenging the status quo. Roche embraces diversity and equal opportunity in a serious yet enthusiastic way; we are devoted to building a team that represents a range of backgrounds, perspectives, and skills. The more inclusive we are, the better our work will be.
Who we are
At Roche, more than 100,000 people across 100 countries are pushing back the frontiers of healthcare. Working together, we've become one of the world's leading research-focused healthcare groups. Our success is built on innovation, curiosity and diversity.
Basel is the headquarters of the Roche Group and one of its most important centres of pharmaceutical research. Over 10,700 employees from over 100 countries come together at our Basel/Kaiseraugst site, which is one of Roche`s largest sites. Read more.
Besides extensive development and training opportunities, we offer flexible working options, 18 weeks of maternity leave and 10 weeks of gender independent partnership leave. Our employees also benefit from multiple services on site such as child-care facilities, medical services, restaurants and cafeterias, as well as various employee events.
We believe in the power of diversity and inclusion, and strive to identify and create opportunities that enable all people to bring their unique selves to Roche.
Roche is an Equal Opportunity Employer.
Other opportunities
We are always looking for talented individuals. If there is currently no job position open that matches your profile feel free to send us your CV, motivation letter and 3 references to [email protected].