About the IHB
With close ties to academia and Roche's Pharma Research & Early Development (pRED) – led by Hans Clevers – the IHB takes an end-to-end approach to advancing human model systems, from basic research through to applied and ultimately translational research for drug development – having real impact for patients. No other institute in the world offers this seamless integration of academic and pharmaceutical research.
The institute brings together multidisciplinary teams with expertise in a wide range of disciplines (physics, chemistry, biology, engineering, computation, etc.), which contribute to projects across our three cores: Exploratory research, Bioengineering, and Translation, supported by cutting-edge technology platforms. Projects are not restricted to one core but distributed across all teams, meaning a team leading an exploratory research can choose to contribute to a translational project or a team in the translational core can lead an exploratory project.
The three cores are supported by an Operations team and Technology platform, critical enablers for the IHB to deliver on its ambitions.
Technology platforms include an Organoid Farm to improve and prototype the scale-up of organoids, and Biobanking to establish a tissue and organoid biobanking capability with a multidisciplinary team of organoid experts.
The IHB is located in Switzerland in Basel, with additional satellite lab space in Schlieren, near Zurich.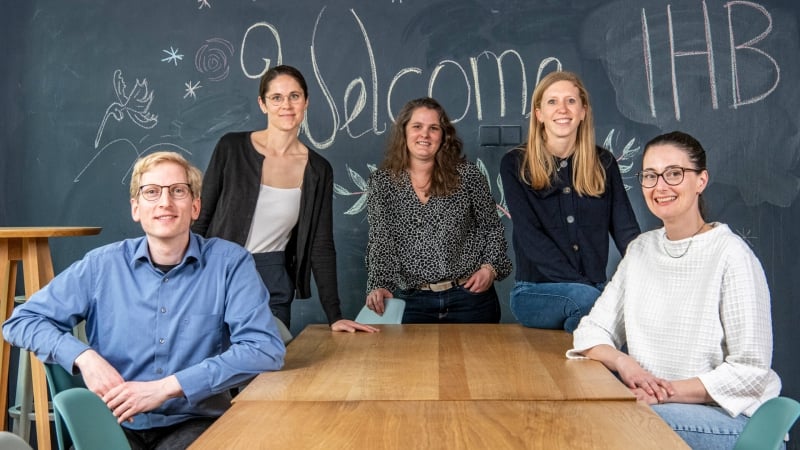 Meet our Operations team
The Operations team supports the institute in achieving its strategic direction and goals, providing expertise in key areas such as finance, contract management, infrastructure, and external alliances.
Meet our Scientific Advisory Board
Our Scientific Advisory Board comprises internationally acclaimed individuals, who are contributing to the development and scientific understanding of human model systems.