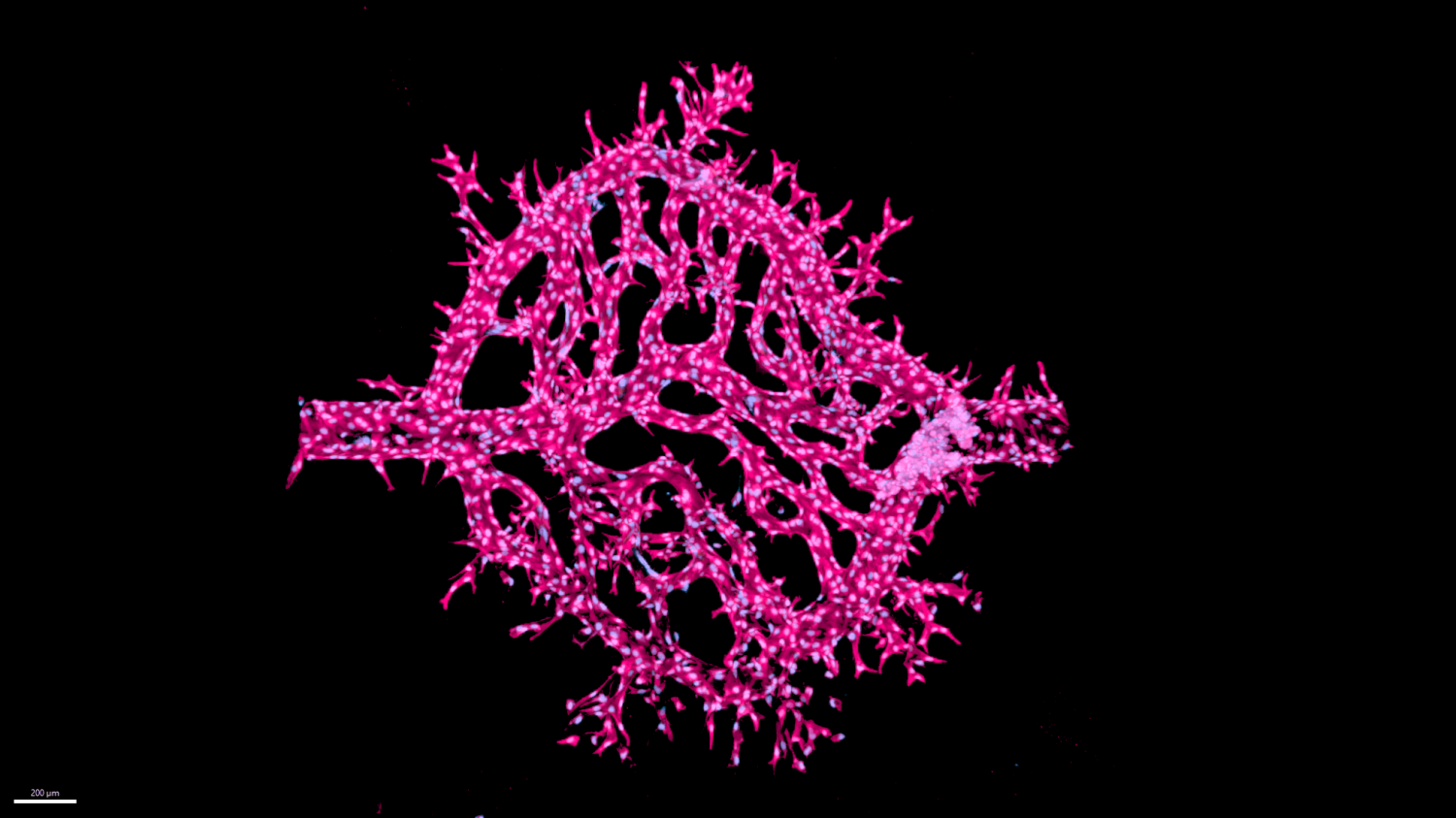 Scientific Operations Director – Institute of Human Biology
Basel, Switzerland
The position
In Roche's Pharmaceutical Research and Early Development organisation (pRED), we make transformative medicines for patients in order to tackle some of the world's toughest unmet healthcare needs. At pRED, we are united by our mission to transform science into medicines. Together, we create a culture defined by curiosity, responsibility and humility, where our talented people are empowered and inspired to bring forward extraordinary life-changing innovation at speed.
You will work in Roche's new Institute of Human Biology, a part of pRED, which is dedicated to research on organoids, human model systems and translational bioengineering. Our interdisciplinary research uniquely bridges academic and pharmaceutical research, connecting biologists, engineers, data scientists and translational researchers. We collaborate with leading scientific institutions around the world to tackle grand challenges by assembling, funding and leading interdisciplinary teams of experts to address highly complex scientific questions.
Job mission
As Scientific Operations Director, you will be primarily responsible for IHB's positioning and presence in the external scientific community as well as for the operational efficiency and seamless integration of the institute into the broader Roche ecosystem. With your strategic approach, you will manage processes, optimize resource allocation and foster an open and highly collaborative environment conducive to innovation.
Your impact
You will lead a dynamic team that works collaboratively to increase organizational efficiency, improve infrastructure, and align systems with the overarching goals of pRED and Roche. By refining internal governance and operational principles, you will pave the way for IHB to expand and consistently deliver on its important mission. Your influence also extends to strategic resource planning and budget coordination, demonstrating your ability to effectively manage complex operations. Beyond IHB's borders, you will champion IHB's reputation in the scientific community by fostering collaborations with prestigious academic and clinical institutions.
Additionally, you…
facilitate leadership meetings, town halls, and coordination of international conferences and workshops.
play a pivotal role in the recruitment of key employees, coordinating Scientific Advisory Board meetings, and supporting presentations to pRED and Roche Senior management.
Your profile
You have a PhD and postdoctoral experience in a field relevant to human biology and human model systems, and at least 10 years of professional experience, ideally in the successful management of a research institute of international standing.
Collaborative mindset and exceptional stakeholder management skills.
Good business acumen, understanding the intersection of science and business in the context of a research institute.
Experience in leading diverse teams with an inclusive and growth mindset.
Proven track record of influencing senior leadership teams to drive progress and innovation.
Solid understanding of the drug development process and its integration with research objectives.
Our commitment
Roche commits to recognising talent and aptitude. We prioritize encouraging and supporting our employees in their personal journeys by providing a safe, creative space to help them reflect, make decisions and grow in their career. We are confident that we find the most innovative solutions by gaining different perspectives, asking and answering hard questions, and challenging the status quo. Roche embraces diversity and equal opportunity in a serious yet enthusiastic way; we are devoted to building a team that represents a range of backgrounds, perspectives, and skills. The more inclusive we are, the better our work will be.
Who we are
At Roche, more than 100,000 people across 100 countries are pushing back the frontiers of healthcare. Working together, we've become one of the world's leading research-focused healthcare groups. Our success is built on innovation, curiosity and diversity.
Basel is the headquarters of the Roche Group and one of its most important centres of pharmaceutical research. Over 10,700 employees from over 100 countries come together at our Basel/Kaiseraugst site, which is one of Roche`s largest sites. Read more.
Besides extensive development and training opportunities, we offer flexible working options, 18 weeks of maternity leave and 10 weeks of gender independent partnership leave. Our employees also benefit from multiple services on site such as child-care facilities, medical services, restaurants and cafeterias, as well as various employee events.
We believe in the power of diversity and inclusion, and strive to identify and create opportunities that enable all people to bring their unique selves to Roche.
Roche is an Equal Opportunity Employer.
Other opportunities
We are always looking for talented individuals. If there is currently no job position open that matches your profile feel free to send us your CV, motivation letter and 3 references to [email protected].